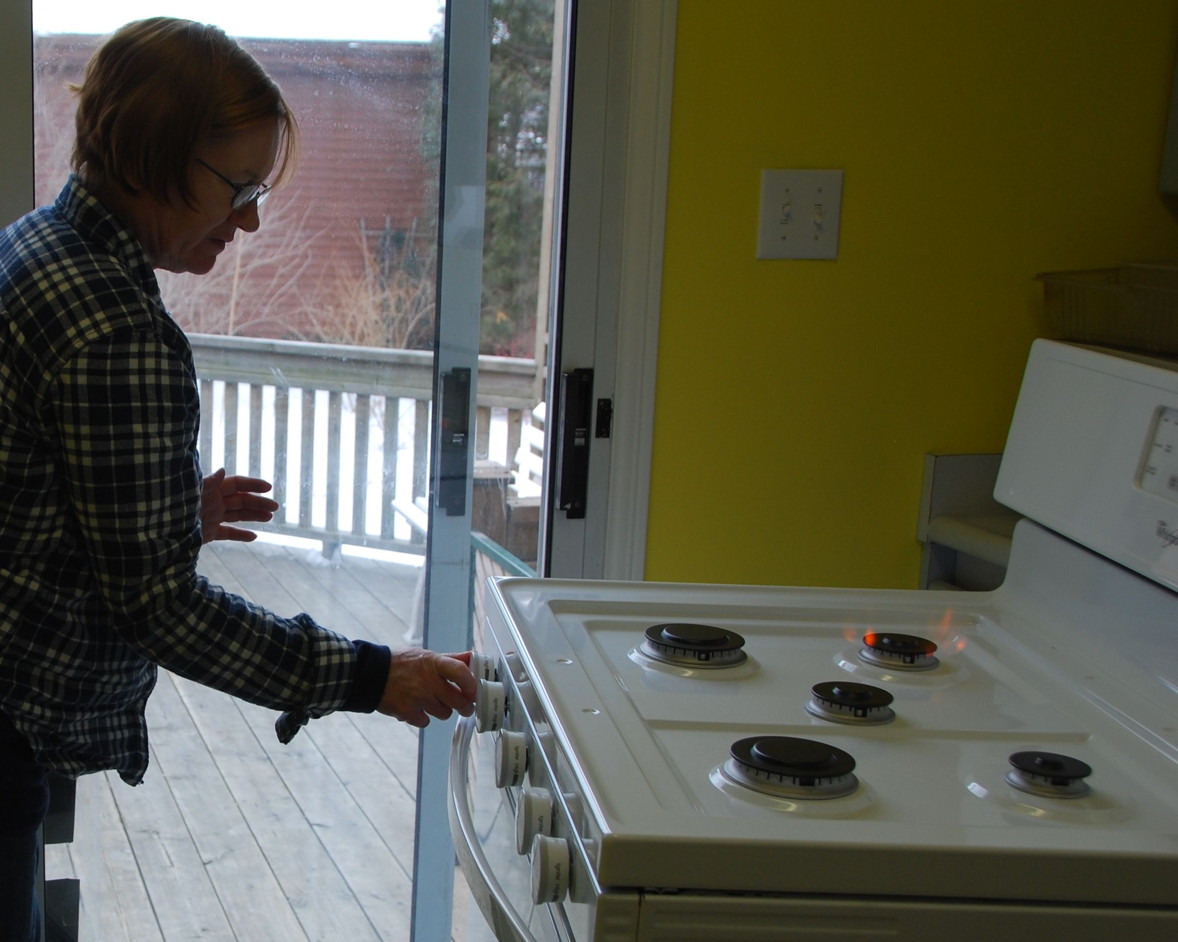 Our kitchen makeover involved painting the walls, laying down a
new floor
, and installing a new stove. Here is Catherine lighting it. It still needs to be pushed back into its space between the cabinets but we will wait for help so as not to scratch the floor.
The oven part of our previous stove had not been used in a very long time because, many years ago, mice had gotten into it and made it their abode. Catherine has been using a mini-oven to do her baking since but
I
have not done any baking at all, which is a shame because I used to make some decent cakes. I will have to bake one for Catherine's upcoming birthday!